2020 Ewha Online International Co-Ed Winter College Student Application is now OPEN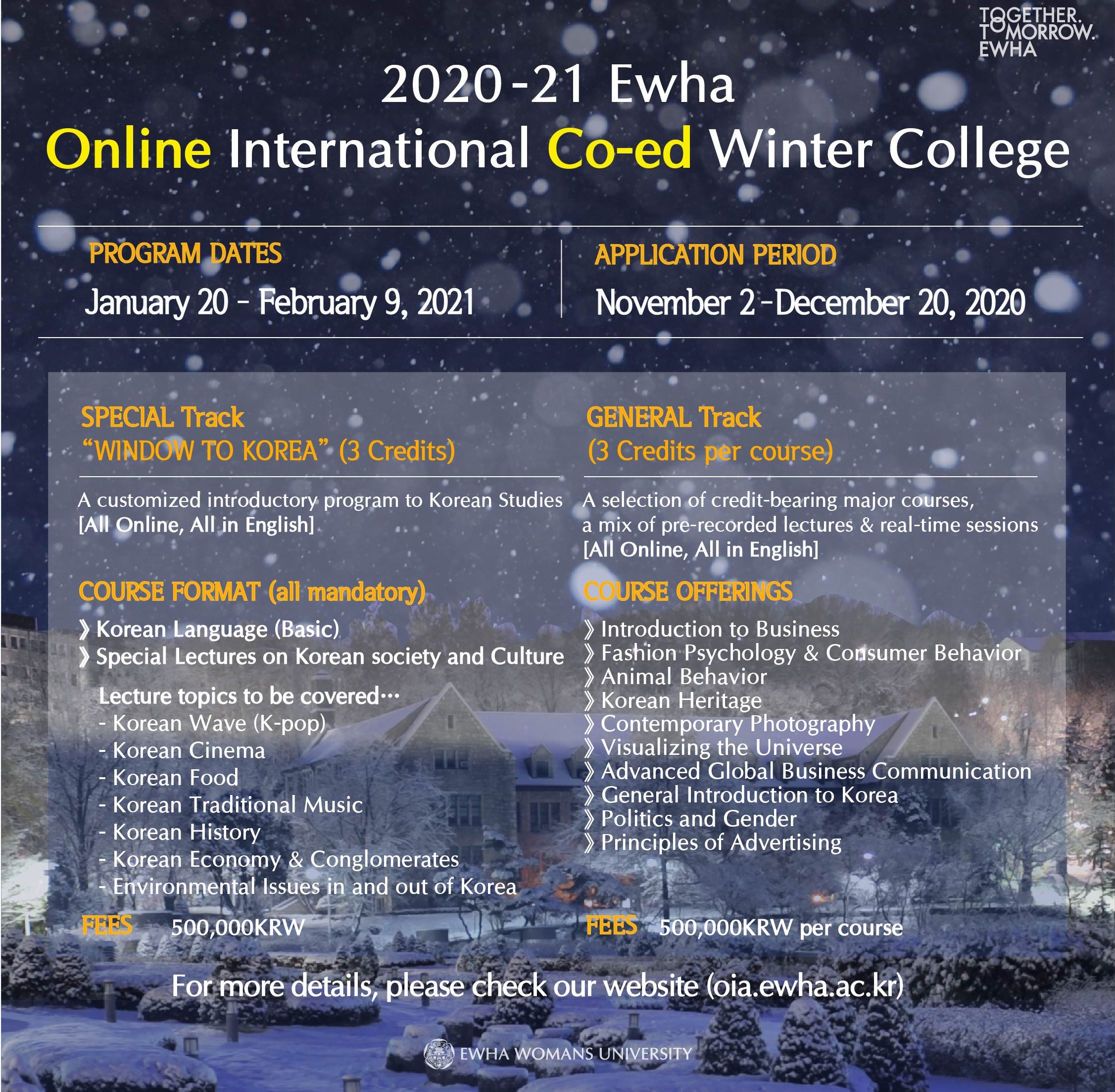 2020 Ewha
Online International Co-Ed Winter College
Student Application is now OPEN!
◆ Steps
1. Select a program.
2. Write down an e-mail address to be used as your LOG-IN ID.
3. Click 'Register'.
◆ Note
1. The LOG-IN ID cannot be changed.
2. After registration, your password will automatically be issued. Your birthday is the PASSWORD.
(e.g., YYYYMMDD: 19991208)
3. Some internet networks may limit the use of ports of this website.
In case of troubleshooting, please try with a new computer with access to different networks.
If you have any other inquiries, please contact us at gowinter@ewha.ac.kr.
Attachment

There is no Attachment