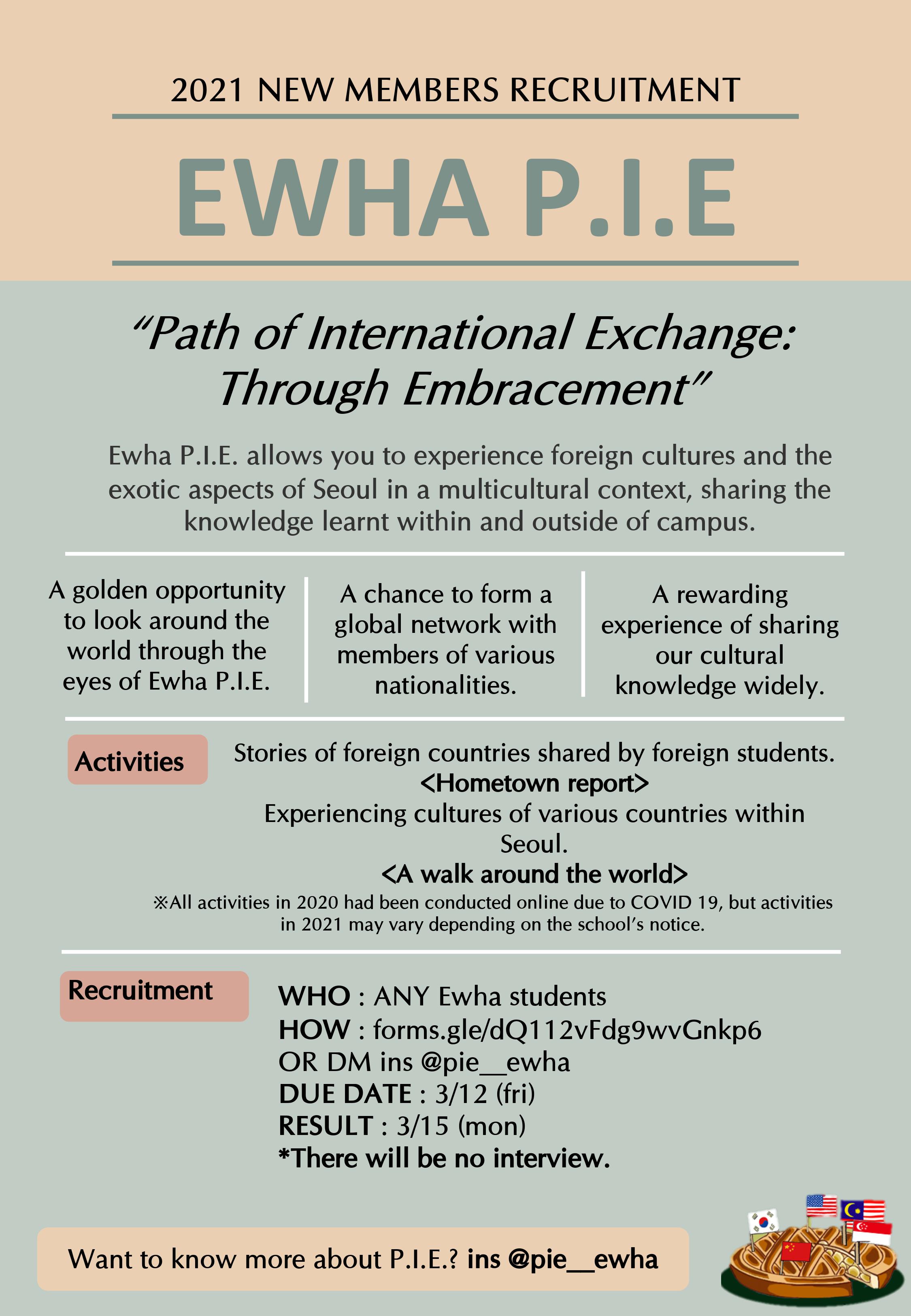 Ewha P.I.E is recruiting new international members!
P.I.E stands for Path of International Exchange: through embracement.
1. Activities
-My hometown story
This a chance for you to share your own culture or fun stuffs about your country with others! You also get a chance to learn others' culture!
-Social dining with members
We taste various food from different countries and share fun behind stories about them.
-Potluck parties, and social gatherings
You can check out photos of our activities on our instagram account (@pie__ewha)
*To maintain social distancing, P.I.E is planning online programs.
2. Recruitment
-Who can apply?
No matter your age, major and country, you are welcomed!
Even though you don't take offline course this semester, you can join online programs😊
-How to apply
Please send Name/Nationality/Major/Student id/ phone no./ brief introduction about yourself
To insta @pie__ewha or 010 6500 0993 / 010 6216 4061 (P.I.E councils)
There is no deadline, but contact us as soon as possible 😊
For further information, contact us through instagram.